Another FDA site visit – medical interpreting at its best! 
Oct 29 – Nov 2, 2018
After a week of interpreting at the audit of a clinic study on diabetes in Salzburg last year I am yet again busy interpreting for an offical pre-approval FDA site visit of a clinical study, this time the general topic is neurology.
This brings my experience with FDA site visits to a total of five weeks! And each of them was a fascinating and exciting experience at the forefront of clinical research. With the help of my consecutive interpreting as well as sight translation skills I am making the life of the study centre's inspector much easier and helping them get through the  materials they need to inspect to ascertain the study's integrity.
Universitas membership approved!
October 2018
Exciting news! I am now an official member of the Austrian Interpreters' and Translators' Association, Universitas. The official representative body certifies members according to their qualification to ensure a uniform level of quality in translation and interpretation in Austria.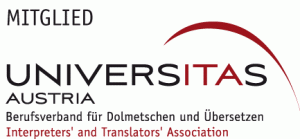 Helpers' Conference 2018
Sept 8, 2018
On September 8, 2018 I had the honour of spending yet another fascinating day at the Ars Electronica Festival and the Helpers' Conference for volunteers.
The list of capitvating talks included personal input from young refugees who have been living in Austria and managed to start an apprenticeship here.
Another highlight was the truly inspiring talk by Ali Mahlodji, high-school dropout turned international interpreneur and founder of the career platform watchado.
Once again, I had the pleasure of sharing a booth with my dear colleague Andrea Ritzberger.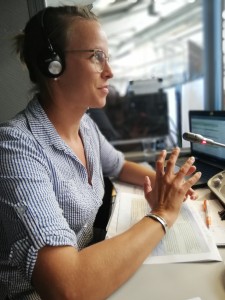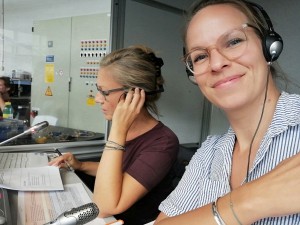 Ars Electronica Festival & Helpers' Conference for volunteers
September 2017
The organisation 'ZusammenHelfen in Oberösterreich' (Together for refugees in Upper Austria) unites voluntary refugee aid workers who did extremely admirable work during the high times of the 'refugee crisis' in Austria – also in the location of the conference, a former mail distributing center where hundreds of refugees found a warm bed and a warm welcome after an often long and perilous journey.
The 'Helpers' Conference', which already took place for the second time, was a gesture of thanks for the volunteers; it was intended as a source of information on all things refugee-related and a networking platform for volunteers and other actors in the area of integration and refugee work such as the head of UNHCR Austria, Christoph Pinter, the Upper Austrian Secretary for Integration, Rudi Anschober or Caoimhe Gallagher, who played a vital part in the creation of the Refugee Phrasebook and many more.
Together with my dear colleague Andrea Ritzberger I had the honour of interpreting for aid workers and refugees at this amazing conference which took place within the framework of the Ars Electronica Festival.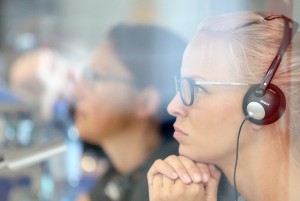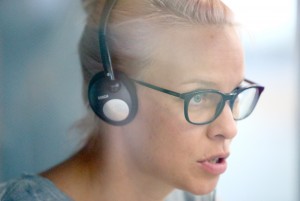 Economy for the Common Good!
Feb 12, 2018
An exciting new model for an economy that benefits every player in the society. And I had the honour of interpreting at the big celebration of five years of 'Economy for the Common Good' at Vienna's Volkstheater on 12 February, 2016. I interpreted for Vandana Shiva, a pioneer in the area of sustainable agriculture (and much, much more) – an exciting event and a great chance to apply my chuchotage-skills.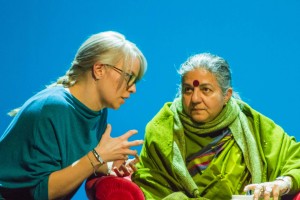 Orthopaedic & Trauma Medicine
Feb 8, 2016
My first-ever booth selfie with my dear colleague Jan Rausch at the Smith&Nephew Sales Conference in Barcelona on 8 February, 2016 in cooperation with the wonderful team of TransPerfect  An extremely interesting conference where I was assigned to interpret during the 'Sports Medicine and Trauma & Extremities' Sessions. Lots of technical and medical terminology – and videos that I found fascinating and poor Jan found rather cringeworthy. Exciting stuff!